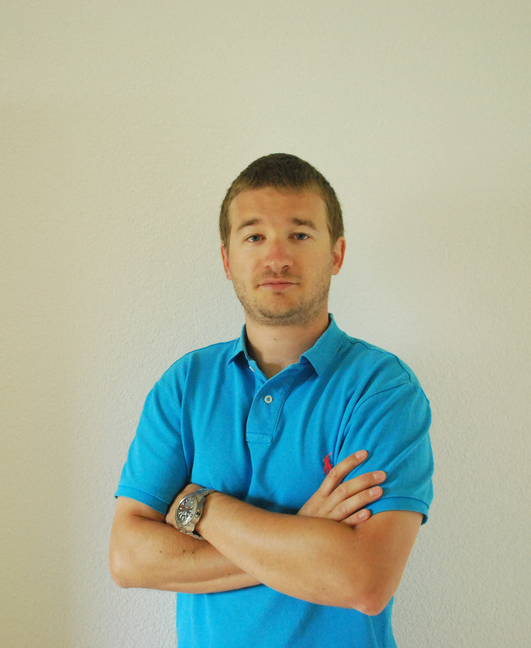 Biography:
I am the CEO of Dootix Sàrl, a software engineering company, and was the CTO of WeCan.Fund SA (sold in January 2017), a crowdlending start-up. Dootix is now part of the
Fri Up
start-up incubator in Switzerland. WeCan.Fund has been selected as one of the ten most promising start-ups (more than 130 applications) to join the
Fintech Fusion
incubator. The new way for private individuals to lend to small businesses.
I finished my PhD at the University of Geneva (Switzerland) with Prof.
Nicolas Zufferey
in June 2015.
During my PhD, I was focusing on operations management, decision analysis, optimization and metaheuristics. My favorite topics are vehicle routing, scheduling and green energy related problems.
I did an internship at the
CIRRELT
with Prof. Jean-Yves Potvin on an online vehicle routing problem (September 2013-February 2014).
I have done both my Bachelor (BSc. Communication Systems, 2004-2007) and my Master (MSc. Communication Systems, 2007-2009) at
EPFL
, with a specialization obtained in "Information and Communication Security". Therefore, I own an Engineer degree in this field.
My Master Thesis (2009) was achieved at Ericsson Eurolab, Aachen, Germany, and the topic was "DRM Convergence: Content Format Transcryption", under the supervision of Prof.
Arjen Lenstra
(EPFL) and Prof.
Frank Hartung
(Ericsson, RTWH).
Publications:
2016
J. Respen, N. Zufferey
Metaheuristics for truck loading in the car production industry
,
International Transactions in Operational Research
Link
2015
J. Respen, N. Zufferey, E. Amaldi
Metaheuristics for a job scheduling problem with smoothing costs relevant for the car industry
,
Networks
Link
2014
J. Respen, N. Zufferey, J-Y. Potvin
Impact of Online Tracking on a Vehicle Routing Problem with Dynamic Travel Times
,
CIRRELT
PDF file
J. Respen, N. Zufferey
Ant Algorithms for a Truck Loading Problem with Multiple Destinations
,
PMS 2014 Conference, Munich, Germany, 2014
PDF file
J. Respen, N. Zufferey, J-Y. Potvin
Online vehicle routing and scheduling with continuous vehicle tracking
,
ROADEF 2014 Conference, Bordeaux, France, 2014
PDF file
2013
J. Respen, N. Zufferey
A Renault truck loading problem: from benchmarking to improvements
,
14th EU/ME Workshop, Hamburg, Germany, 2013
PDF file
2012
J. Respen, N. Zufferey, E. Amaldi
Heuristics for a multi-machine multi-objective job scheduling problem with smoothing costs
,
1st IEEE International Conference on Logistics Operations Management 2012, Le Havre, France, 2012
PDF file
More information:
I'm the founder and CEO of
Dootix Sàrl
, a software engineering company, specialized in custom development and event management software (
DootixEvent
and
DootixVolunteers
).
Traveling is my favorite hobby, I've been to South-East Asia (Thailand, Vietnam, Cambodia), Nepal, Australia, USA, Canada, and of course European countries (France, Belgium, Italy, Norway, Denmark, Germany, Holland, etc.).
I'm a regular runner, skier and biker. I do as well like cooking (especially Asian cooking). And of course... I like coding!
I speak French (mother tongue), English, and some German.